Heppeler Agency
International Talent and Literary Agency
Heppeler Agency Team
Marlis Heppeler studied hotel management before entering the family business. She lived in France, Italy and Spain, for extended periods of time to hone her language skills and continued to work at her parents' hotel for six years before deciding to prepare for medical school. After graduating from Munich's prestigious LMU, Ludwig-Maximilians- Universität, with a specialty in dermatology, she worked in medical research for five years before again venturing out to conquer new territory. She attended producing classes at Munich's HFF (Hochschule für Fernsehen und Film) as a guest student, worked for a television production as a dialogue coach and at a talent agency before founding the Heppeler Agency in 1994. Since then, she has proven, to have a keen eye for talent, superior management skills and an astute sense of the business, allowing her to lead her company to the top ranks of German talent and literary agencies.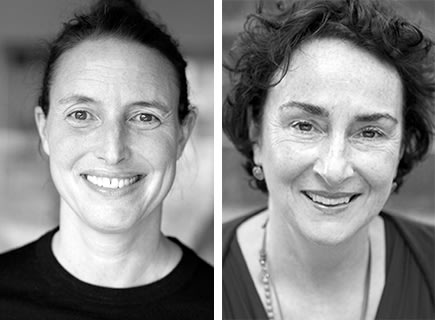 The Heppeler Agency
was founded in 1994 by Marlis Heppeler, the sole owner of the company. Initially, the agency represented actors for film, television and theater. After a successful first year, however, the company began adding writers, directors and DP's to its growing client roster. The Heppeler Agency is dedicated to guiding and nurturing its clients' careers, assisting them in all professional matters and at all stages of their professional development. With career counseling and industry introductions, the agency helps its clients to carve out their place in the business. The Heppeler Agency takes on many tasks on its clients' behalf such as: soliciting work, fielding offers, scheduling and booking, negotiating and structuring contracts as well as assisting clients at all stages of production. Obviously, these duties are multifaceted and demand great attention, care and dedication as well as excellent communication skills, finesse and tremendous persistence.
Great teamwork and superior internal communication guarantee a professional and timely handling of all matters, while making it all appear seamless and effortless. The team around Marlis Heppeler consists of Sabrina Boeck, Franziska Brosien, Conny Eberl and Ina Furth.